Bill Seelig, EOS Implementer
President & Founder, Seelig & Company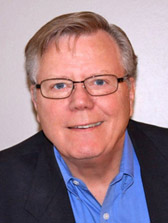 Bill Seelig has been a Silicon Valley coach for many years, with a passion for bringing people together to overcome barriers, unleash their talents and realize their dreams. As a Teacher, Facilitator, and Coach, he's had the opportunity to assist families and businesses at all stages: younger firms on a fast track for growth, mature companies wanting to retool and reinvigorate…and good companies experiencing temporary difficulties.
Bill successfully led two midsize organizations…one grew from $5 M to $10 M and the second grew from $2 M to $20 M with over 175 employees. Both were challenging, turnaround opportunities. He then created Seelig & Company, a professional consulting firm that developed peer boards for successful CEOs, Presidents, and Owners of small and mid-sized businesses. They eventually assisted owners and teams from over 75 companies.  In the process, he became acutely aware of what it takes to build a successful company, and the importance and power of great teams.
Bill currently works with a select, motivated group of businesses…teaching, coaching and doing what it takes to help them understand and master the business fundamentals… using a relentless focus on the EOS basics and their proven team process.  Like Gino, his typical client is an entrepreneurial small to midsize organization ($2M to $50M) in revenue with 10 to 250 employees, growth oriented, willing to change, and willing to be vulnerable (as in being open-minded, willing to admit weaknesses, and willing to face reality).
Credentials:
After completing his initial EOS training and mastering their rigorous, client-based Implementer protocols, Bill was awarded the Certified Implementer designation. He believes in the purity of the EOS Model and maintains the program's high standards in his day-to-day work with companies in the region. He is also a Certified Management Consultant (CMC), a distinction awarded to less than 1% of professional consultants by the Institute of Management Consultants USA. He is the past President and Chairman of the Board of the Northern California Chapter of IMC USA.
He has an undergraduate degree from Spingfield College and a graduate degree from the University of Connecticut.
Get Your Free Download of

Chapter 1 of Traction

today!
Test the waters… Review the first chapter of our best selling business book.
Download Chapter
Sign me up for the

Traction for Success

newsletter
Sign Me Up
Seelig & Company has been successfully working with small and midsize businesses for over 20 years. We pride ourselves in our ability to form excellent working relationships with owners, presidents and CEOs to help them grow and/or revive their business to meet and exceed their expectations. Our results speak for themselves!